Presto Box v1.2.1
By
Wormopolis
// Overall Rating

9 Votes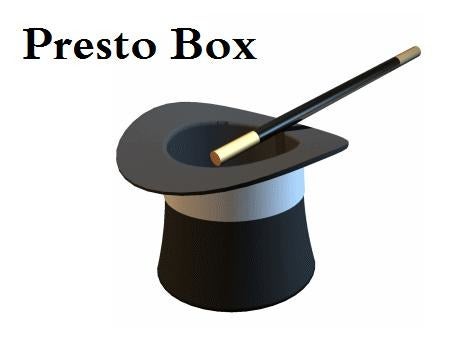 Visit the library from your admin panel to directly install plugins.
Version Updates
v1.2.1 - March 29, 2015
v1.2.1
added custom board description path variable
added fading speed variable
v1.2.0 - September 6, 2014
v1.2.0
added ability to use presto in board description. see description notes
v1.1.0 - June 2, 2014
v1.1.0
rewrote the construction code to allow for presto to be used in tabbed table code or even to work in a hidden div if you had that div hidden when the presto ran.
v1.0.1 - October 12, 2013
v1.0.1
small change to engine
v1.0.0 - September 16, 2013
v1.0.0
Initial Release
Why are you reporting this item?
Malicious Code
Inappropriate Content
Stolen Content