Easy Text Switcher v1.1.0
By
David Clark
// Overall Rating

19 Votes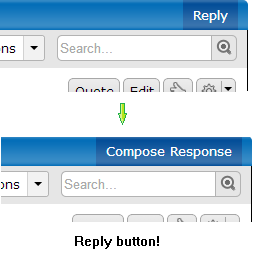 Visit the library from your admin panel to directly install plugins.
Version Updates
v1.1.0 - April 6, 2014

v1.0.3 - February 21, 2014
Sudden loss of brain function meant that this plugin overrode every route to read "board" instead. Surprised that I didn't get more reports of other plugins breaking.
v1.0.2 - February 9, 2014
corrected an issue where the certain forums noticed the "NEW" icon was slightly displaced when changing the participated text
v1.0.1 - February 9, 2014
1.0.1. - Participated button code was first not selecting accurately, then getting rid of the "NEW" text. Fixed both issues
v1.0.0 - February 9, 2014

v1.0.0 - February 8, 2014
1.0.0
First release, with Participated/Nav tree first branch/Create Thread/Reply/Post Quick Reply options.
Why are you reporting this item?
Malicious Code
Inappropriate Content
Stolen Content